Online Poker in Pennsylvania - 2018
---
As the Pennsylvania state government inches closer to legalizing and regulating online poker and gambling, the state is poised to become the fourth in the United States to do so. A resounding success for HB 649 in the House Gaming Oversight Committee in November 2015 pushes online gambling closer to becoming a solid revenue source for the state and its land-based casinos.
Legalized online poker and gambling has been years in the making, starting in 2013. Bills have been introduced and discussed, but it wasn't until late in 2015 that State Representative John Payne was able to move his bill through a committee and into serious discussions regarding the state budget.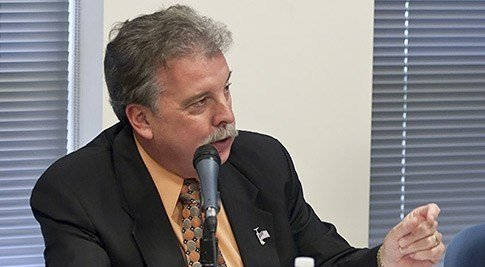 Pennsylvania online poker and gambling is closer than ever to becoming a reality.
Gambling in Pennsylvania
The residents of Pennsylvania enjoyed gambling in various establishments before and after Prohibition in 1920s America. Decades later, law enforcement began to crack down on those unlicensed establishments.
In 2004, the Pennsylvania Gaming Control Board was created and charged with overseeing horse racing, which was legalized that year via the Race Horse Development and Gaming Act. Along with racing, slot machines and electronic table games were permitted, at which point casinos began to spring up around the state, mostly in the form of racinos.
Six years later, non-electronic table games were legalized in Pennsylvania, which allowed casinos to offer games like roulette, blackjack, craps, and poker. That led to companies like Harrah's and Sands creating casinos that attracted customers from Pennsylvania and surrounding states to garner hundreds of millions of dollars for the state's coffers.
In May 2013 alone, Pennsylvania casinos collected more than $250 million in gross gaming revenue. Revenue from the $210K of slot machine revenue is taxed at 55%, and that from the $50K-plus of table games revenue is taxed at 14%. Considering that was only one month in the year 2013, the state has been happy with the overall annual results in recent years.
Onward with Online Gambling
After Black Friday in April 2011, online poker and Internet gambling companies departed the United States market with the exception of rogue offshore companies that continue to defy the law. Later that year, Nevada became the first state to legalize and regulate online poker. One year later, Delaware and New Jersey did the same for online poker as well as other forms of online casino gaming. Nevada and Delaware have since agreed to share online poker liquidity.
A push was in motion to add Pennsylvania to that small but inevitably growing list of states that permitted some type of online gambling.
That push officially began in 2013 when State Representative Tina Davis introduced HB 2135, a bill to license and regulate Pennsylvania online poker and casino games under the supervision of the Gaming Control Board. Her proposal garnered the support of more than a dozen fellow legislators but never made it through the committee process. The next year, Rep. Nick Maccarelli introduced a proposal to regulate Pennsylvania online poker only, but the bill never gained traction.
New UPDATE 2018 –
In 2015, efforts increased again. With the support of the Poker Players Alliance and other lobbyists, several bills were introduced in Pennsylvania. The first of these was HB 649 from Rep. John Payne in February, followed by HB 695 in March from Maccarelli, which was a reiteration of his 2014 attempt. The third was HB 920 in April from Davis, a bill that was very similar to her 2013 project. And State Senator Kim Ward sponsored SB 900 with three prominent co-sponsors to regulate online gambling and improve other state gaming issues through reform. Her bill was a Senate partner to Payne's HB 649.
Payne and Ward continued to push their bills through committee hearings and private conversations to garner support. But when legislative deadlines came and went in June and July, most thought the effort was done for 2015.
However, the state legislators were unable to pass a budget for 2016.
This meant that there remained a chance to add casino reforms, including online gambling, into the budget to add another source of new revenue. Payne pushed for another hearing in the committee he chaired, the Pennsylvania House Gaming Oversight Committee. That hearing happened with little notice in mid-November, and the bipartisan vote of 18-8 produced a positive result for HB 649 for Pennsylvania online poker and gambling. The bill then had the option to go to the House and Senate as a standalone bill or become part of the 2016 budget.
How excited we were to see online gaming bill pass PA committee https://t.co/5Be1ULA9EF #poker @HeWhat @ppapoker pic.twitter.com/FpoDi74c5p

— PokerUpdate (@PokerUpdate) November 19, 2015
Inclusion in the 2016 budget is the likeliest outcome, as House Majority Leader Dave Reed is firmly in support of gambling expansion, including online gambling. Many others recognize the positive impact that gambling reform could have on the state budget, and Governor Tom Wolf is likely to sign it.
New and Improved HB 649
As Payne's HB 649 moved through the committee vote and the hands of other legislators, the bill experienced changes via amendments. They may not all stay on the initial bill as it progresses, but internet gambling and online poker for Pennsylvania will remain at the core of the bill.
The bill that emerged from the House Gaming Oversight Committee included the inclusion of video gaming terminals at some off-track betting locations in order that they may compete with casinos. It also allowed more slot machines at some of the off-track betting parlors, airport partnerships with casinos to install slot machines, more slot machines for some casinos, extended liquor service, progressive and skill-based slot machines, more simulcast horse racing, third-party testing of new casino games, and a commissioned report on daily fantasy sports (DFS).
Other changes to HB 649 had to do with fees and revenues from the proposed online gambling. Operators will have to pay an $8 million licensing fee instead of the original $5 million fee, and significant vendors would have to pay $2 million for licenses instead of the $1 million in the original proposal. Gross gaming revenue taxes will also have an additional local share assessment tax added to the base 14%, which would go to problem gambling initiatives or drug/alcohol treatment programs.
Pennsylvania Perks
Some of the benefits of Internet gambling and online poker in Pennsylvania are basic ones. Casinos will benefit from partnering with an online gaming operator through increased visibility for their land-based properties, dual promotions, enhanced customer databases, and additional revenue. Online gaming companies will expand their reach further into the United States by working with one of the first states in a 50-state market with great potential.
The state itself can look to recent studies regarding the revenue potential from opening the industry to include online gambling. One of the immediate benefits for the state is the addition of numerous jobs. From the dozen casinos that can participate, reports estimate that gross gaming revenue could produce $165 million to $250 million in the first year alone, with those numbers reaching up to $350 million in subsequent years. The state will receive 14% of this.
Pennsylvania will collect close to $100 million in licensing fees alone when applications are accepted from casinos, online gaming providers and vendors.
The state's Gaming Control Board will bypass much of the experimental stage of establishing the online gambling system and regulatory base by reviewing what was done by the New Jersey Division of Gaming Enforcement. When the bill passes to allow for such regulation in Pennsylvania, the setup period will be less than one year, with some estimating between six to nine months before starting testing and launching for business.
Once the industry is in motion, online poker in Pennsylvania may benefit from partnering with neighboring states New Jersey and Delaware. While New Jersey has yet to officially support interstate liquidity, Delaware has shown a willingness to improve upon its numbers through shared player pools. The close proximity of the states and the many advantages of signing such an interstate agreement will likely follow for online poker in Pennsylvania in the coming years.
Waiting is the Hard Part
Poker players in Pennsylvania and in other parts of the United States are watching closely as online gambling edges ever closer to reality in another state.
The Poker Players Alliance has asked that poker players in Pennsylvania reach out to their lawmakers to show support for regulated online poker in the Keystone State. And PPA lobbyists continue to work with Rep. Payne and others behind the scenes to ensure that HB 649 for online poker in Pennsylvania is passed as soon as possible.
PPA Executive Director John Pappas notes, "It is absolutely crucial that Pennsylvania state representatives, senators, and Governor Tom Wolf are hearing from their constituents about the consumer benefits of licensing and regulating Internet poker in the state."
PA poker players, you've asked "what more can I do" here is your answer. Visit our PA Take Action Page and share it: https://t.co/8zV53yTffM

— Poker Alliance (@ppapoker) November 18, 2015
In addition, Pappas says, "The safety of consumers and the fiscal health of Pennsylvania will be vastly improved when Internet gaming is appropriately licensed, regulated and taxed. It is our hope that the legislation will be enacted on its own or as part of the state's 2016 budget by the end of this year."